I didn't have any models, but I wanted to shoot those scarfs anyway (the weather was pretty - lots of snow). And since I had only 2 scarfs on my hands (and, once again, no models), I had to improvise.
Oh, by the way, these scarfs have russian folk motives. So yep, I was trying to show it as well.

Так как на улице была прекрасная зимняя погода, захотела пойти поснимать платки. В идеале их надо бы снимать с моделями. Но чего не было, того не было :) Поэтому отправилась в лес просто так. Проявляла сноровку, развивала воображение. Результаты - тут и под катом.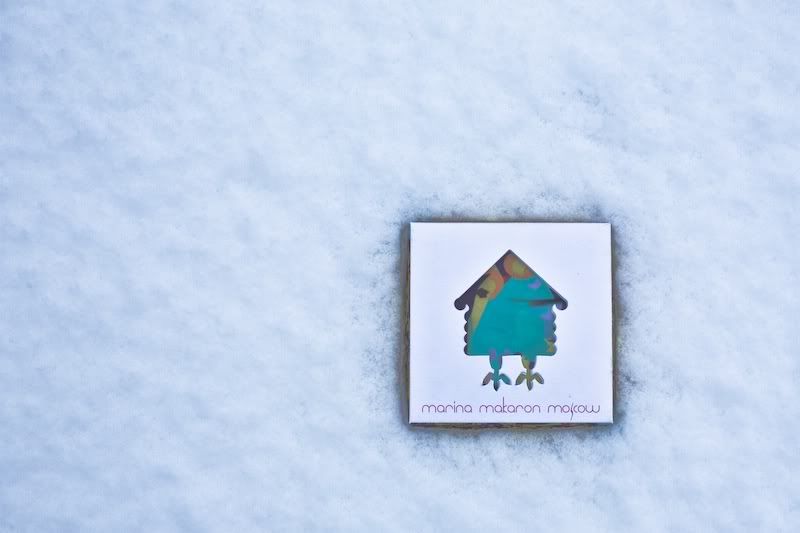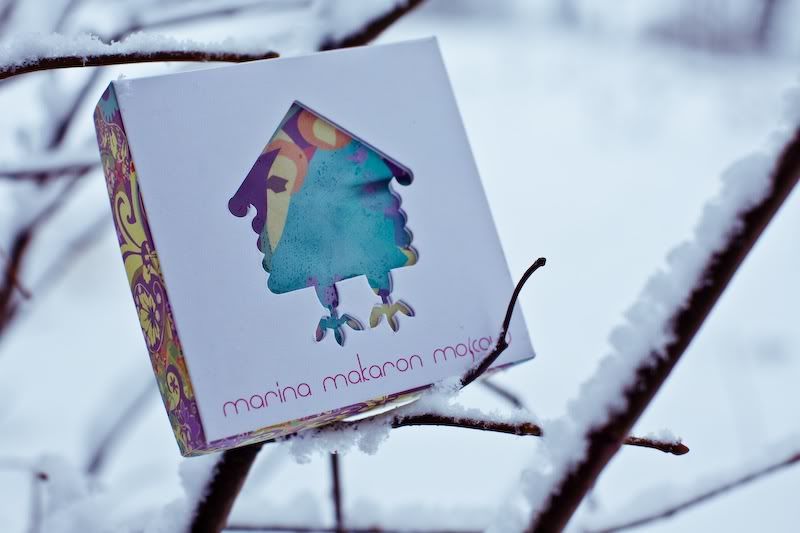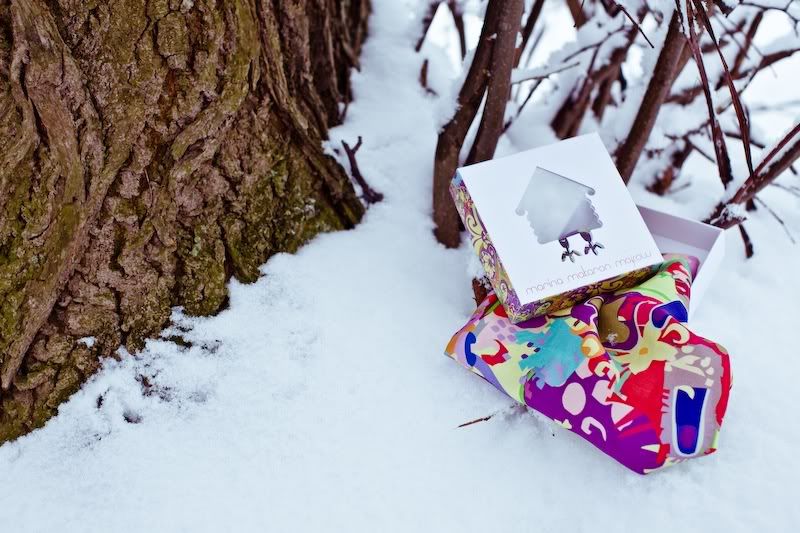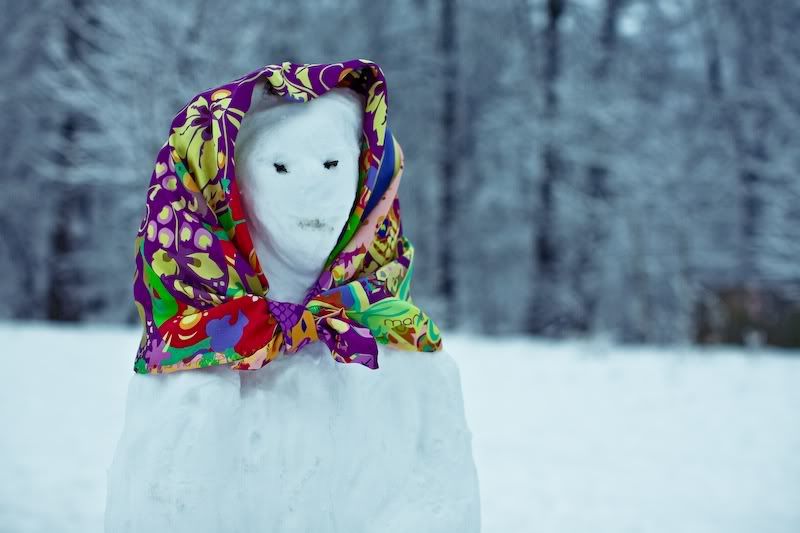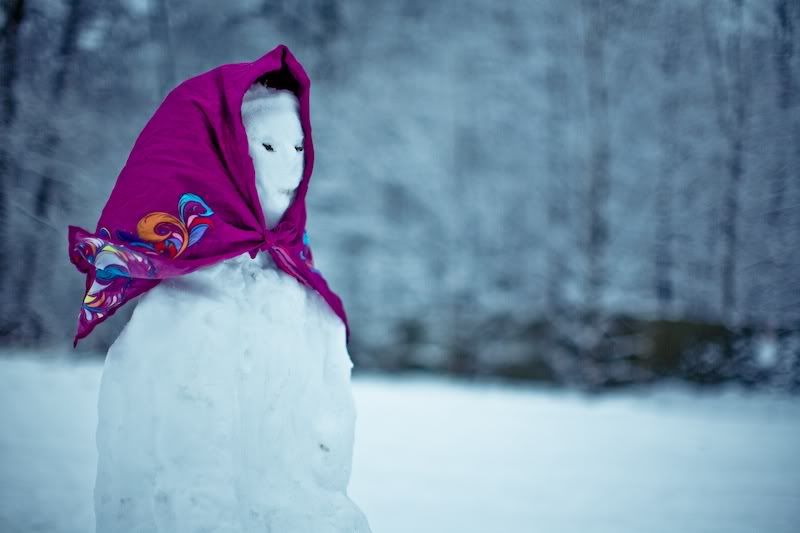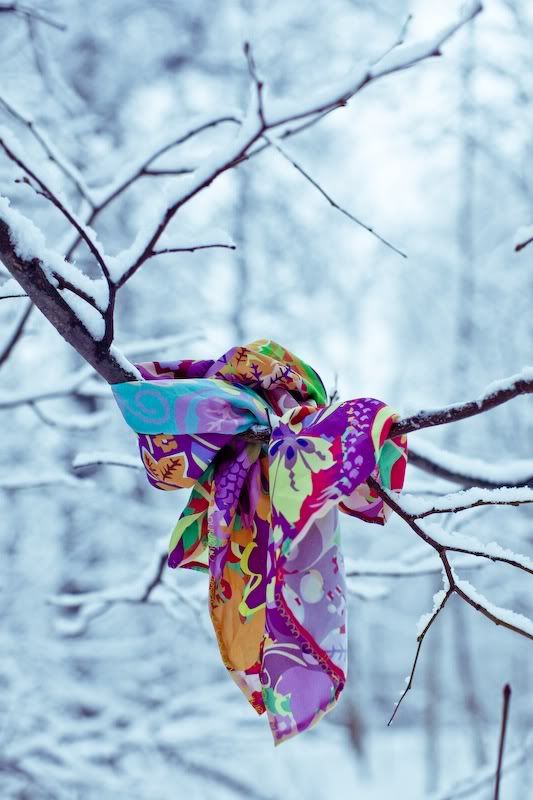 I feel quite nervous about these photos.